Visiting LANSCE
Los Alamos Neutron Science Center
hosts a variety of visitors, many of who request tours of the accelerator, instruments, and laboratories.
Contact  
LANSCE User Office
Nina Roelofs
LANSCE User Program Coordinator
(505) 665-9967
Coronavirus (COVID-19): Guidance for LANSCE Tour Requestors
Los Alamos National Laboratory is monitoring the coronavirus situation closely to ensure the health and well-being of staff and visitors.
For the time being, LANSCE will not provide any educational outreach tours for external visitors. Approval of mission-essential tours will be on a case-to-case basis.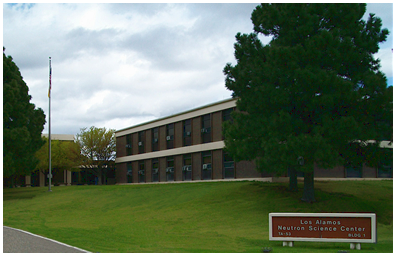 Throughout the year, LANSCE hosts a variety of visitors, many of who request tours of the accelerator, instruments, and laboratories. These visitors may represent: academia, industry, national laboratories; and local, tribal, state, or the federal government. LANSCE also supports educational outreach tours. As a National User Facility, LANSCE encourages visitors to schedule tours.
Contact our Main Desk by email: ta53tours@lanl.gov if you would like to schedule a visit to LANSCE or arrange a tour. A very limited number of educational outreach tours can be accommodated for established organizations, like schools or universities, using employee volunteers. 
LANSCE is not open to the general public and all users are required to request and register prior to visiting LANSCE. All travel to and from LANSCE must be approved by the host.
Accessing LANL and LANSCE
Access to LANL facilities may be impacted by the Real ID Act. Only driver's licenses or ID cards from states that meet federal standards will be honored. To check the status of jurisdictions that do not meet the standards, visit Secure Driver's Licenses.
The LANL Badge Office accepts other forms of government-issued ID, including federal employee badges, passports, military identification cards, or Enhanced Driver's Licenses (pdf). If individuals do not have acceptable ID, they will not be able to get a Lab-issued badge.
Contact the LANL Badge Office with questions.
Traveling to LANSCE
Contact Information
Santa Fe Transportation Call Center: 866-551-RIDE (7433)
NM Park and Ride Dispatch: 505-424-1110
nmparkandride@state.nm.us
LANL Taxi Service
Contact Information 
505.667.TAXI (505-667-8294)
The taxi operates between LANL sites and local hotels: Monday-Friday, 8:30a.m. to 2:30p.m.
Contact the taxi 15-20 minutes prior to desired pick-up time.