Proton Radiography
Los Alamos National Laboratory has used
high energy protons
as a probe in
flash radiography
for a decade.
Proton Radiography Capability Overview

The proton radiography project uses 800 MeV protons from the LANSCE accelerator facility to diagnose dynamic experiments, such as explosive and powder gun experiments, and pulsed-power implosions. Dynamic experiments occur in the Line C Dome.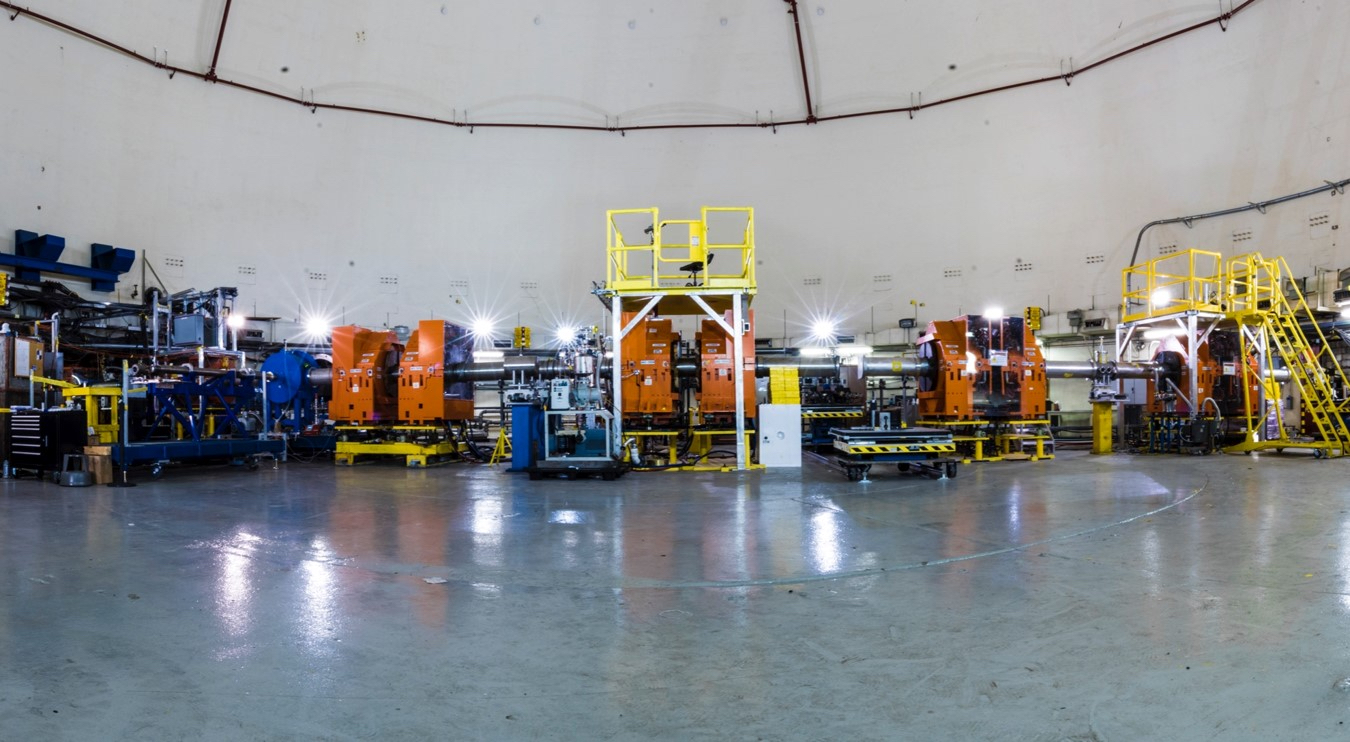 Fundamental Behavior of High Explosives

Halfpipe experiments examine the initiation, detonation front propagation and interactions of two different types of explosives. pRad images provide quantitative density information, including the shapes and positions of reflected shocks in the detonation products. This information allows modelers to better understand high explosive performance. 
Material Behavior under High Strain Rate Conditions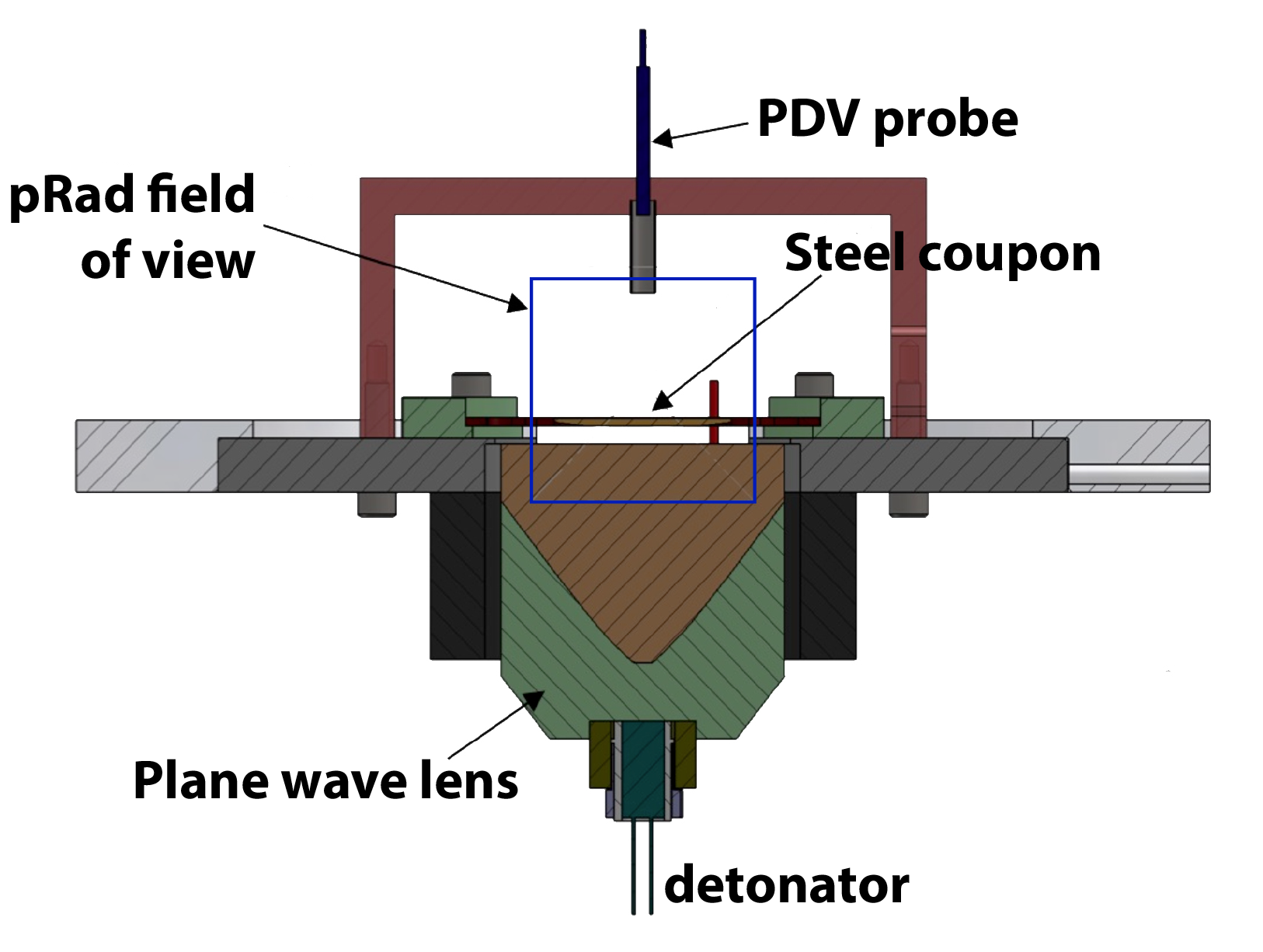 High strain rate drive (~225 kbar) shows how manufacturing processes affect strength. The microstructure of additively manufactured (AM) materials may cause variations from the expected instability growth.
Reverse Ballistic Experiments
Density reconstruction of SiC fracture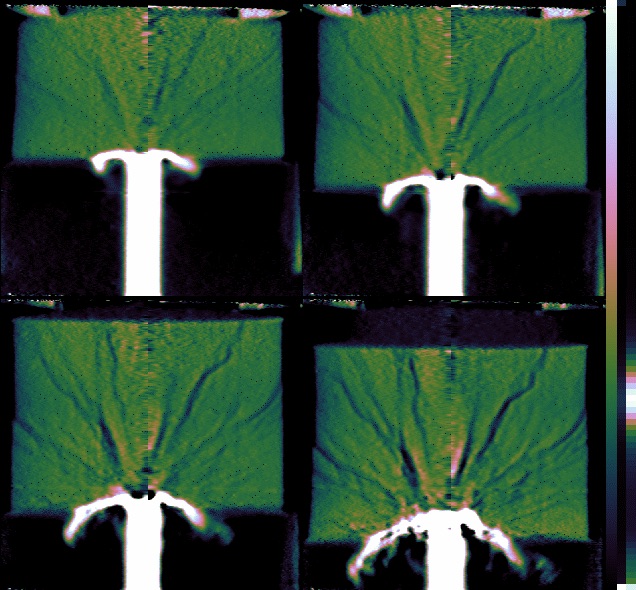 Experiments performed for the Army Research Laboratory use the pRad powder gun to drive SiC armor into a tungsten rod (WHA).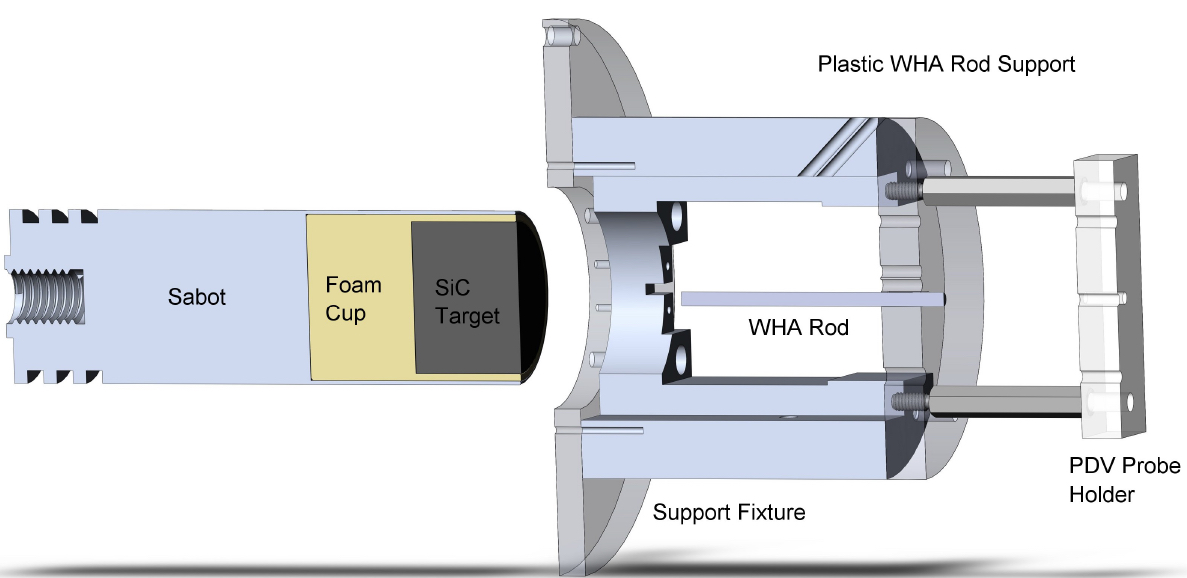 Aydelotte B. et al. (2019) Proton Radiography of Reverse Ballistic Impacts. In: Dynamic Behavior of Materials, Volume 1. Conference Proceedings of the Society for Experimental Mechanics Series.
Tomography of Static Objects
Composed of hundreds of static proton radiographs, tomographic reconstructions provide three-dimensional density information.
The MATROSHKA is a whole body human phantom used for extra vehicular dosimetry experiments on the international space station.
Dettmann J, Reitz G, Gianfiglio GJAA. MATROSHKA—The first ESA external payload on the International Space Station. 2007;60(1):17-23.
Images of the internal structure of a fuel rod for Idaho National Laboratory.